Archive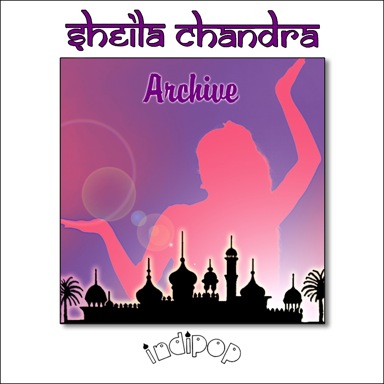 2013 (Indipop)
ARCHIVE
Sheila Chandra's first lead vocal recordings were with Monsoon on 1981's '4 track EP'. These Indipop tracks attracted Dave Claridge's Mobile Suit Corporation (Phonogram) and "Ever So Lonely" was re-recorded to become a major hit in 1982. "Sunset Over The Ganges", the 4th track from the EP appears on Monsoon feat. Sheila Chandra (Universal).
Throughout the 1980s Sheila recorded one off tracks for the Indipop CompilASIAN albums. These tracks (and ones that didn't make it onto Sheila's solo albums) appear here.
In the late 1990s and early 2000s Sheila - perhaps as a provocative anti-dote to her sparse and beautiful solo voice and drone albums for Peter Gabriel's Real World label - started making recordings with Steve Coe's Ganges Orchestra. "11:11" and "Wavespeak" are two one- offs from this era.
The last two tracks are "Come Home" - a mesmeric chant- like piece-and "Crescent Silver Scythe" who's lyric makes it a wholly suitable final track for Archive.