EEP1 & EEP2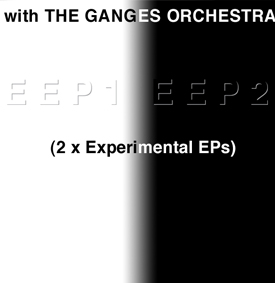 1999 (Indipop)
EEP1 + EEP2
Originally released as two separate limited edition experimental EP's around 1999, Sheila has given her permission for Indipop to re-release them together on one album. Fascinatingly several of the 16 tracks are initial 'sketch pads' which later become developed and honed for "This Sentence is True" (also by Sheila Chandra with The Ganges Orchestra.) Like all Sheila Chandra's work on her 16 solo albums since leaving Monsoon, they are drone based and have rag based melodies.... However there are many left field tracks and surprising moments throughout this radical album. An indication of the playful nature and tone of the album is in the titles.
"A Feeling in my Drones", "Drones are Us", "The Drone Arranger", "Not Weaving Droning", "A Home Grown Drone."
"An edgy and more experimental side project for Sheila Chandra with The Ganges Orchestra providing the rhythm and drones."